Woman sexually assaulted in Va. home burglary | News
MT. VERNON, Va. (WUSA9) – A woman was assaulted in a Virginia home burglary early Saturday morning, officials said. 
The 51-year-old victim was awakened by an unknown male intruder.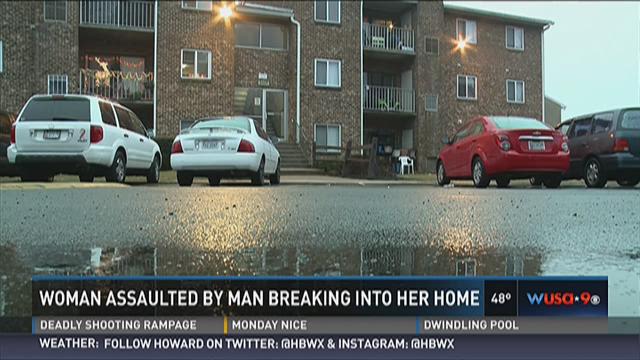 Police said the suspect sexually assaulted the victim and fled the home.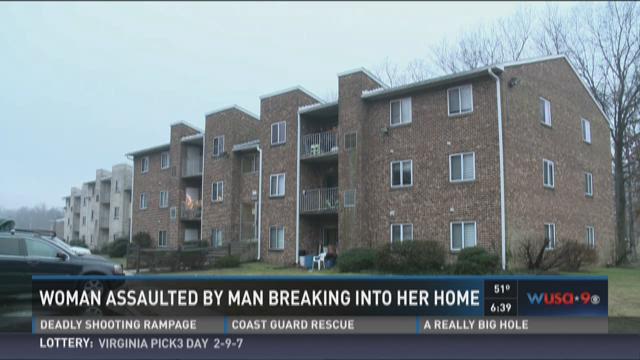 Once he was was inside, police said he sexually assaulted her and then threatened her and then fled from the home. It happened around 3:00 a.m. 
The home is located in the 8400 block of Blankenship Street in the Mt. Vernon area.  
The victim was transported to a local hospital with non-life-threatening injuries. 
A neighbor who knows the victim is terrified. 
"She is a really nice lady. I see her walk around here all the time. She don't bother anybody. She says Hi to the kids and everything," said neighbor Jade Allmond. 
The single mother said she is shocked and scared. 
"I am scared and my family is scared. My mom came over and said make sure everything is locked and I have a daughter and I am scared for her to go outside and play," she said. 
The suspect is being described as Hispanic, around 25 years old. He was wearing a black jacket, and he was carrying a black backpack.
Patrol officers, the police helicopter, K9 and Major Crimes Detectives have been canvassing the area looking for the suspect and trying to track down leads.
Detectives have also been going door to door interviewing neighbors who may be able to provide clues. Some neighbors said they're scared and shocked because up until this point this has been a safe neighborhood.
Meena Mohaed is a neighbor. "We don't see this. This is my first time in 10 or 11 years that I hear something like this and it's too close to my house what happened and this is so sad," she said.
Neighbor Yahia Mohaed said, "I hope she is ok. will pray for her."
Police released a composite sketch of the suspect Monday.
If you have any information about this crime, please call the police non-emergency number, 703-691-2131. 
Like this story? Like us on Facebook